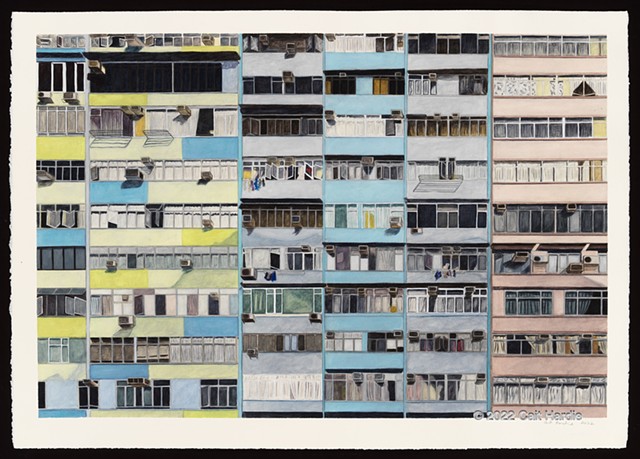 New Exhibition Stillscapes
On View from January 5th through January 28th 2023
ARC Gallery 1463 West Chicago Ave, Chicago, Illinois, USA
Details at ARC Gallery website
There is something about travel that leads to a particular way of seeing. In a new place, the mind is fresh and open; our senses are heightened. We notice things that we might have overlooked in our everyday life. Certain things stand out – color, structure, direction, patterns – as the mind seeks to make sense of the unfamiliar.
Travel involves an act of imagination, when our curiosity of another place gives us a window into a life that isn't our own. The making of art can take us further along that path, as lived experience is transformed into the imaginary.
Inspired by travels in Japan and Hong Kong, these pieces embrace the speed, the noisy and chaotic in the urban landscape, while finding the order, quiet and stillness within them.